Advertisement
Since more than ten years, car ennobling by wrapping is the pragmatic alternative for conventional car painting. Who would not like to change the outfit of his vehicle from time to time, without thinking about to buy a new car or to make a new painting?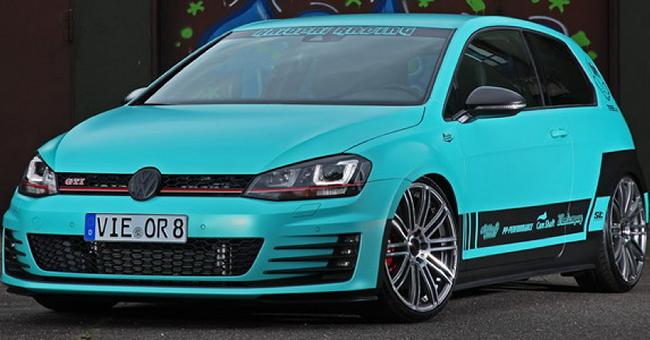 Even these reflections have given the deciding impulse to CAM SHAFT company Kempen on the Lower Rhine, about nearly ten years actively working on the market with ambitious and creative "Premium Car Wrapping" of high quality. CAM SHAFT incorporates ten years of experience to enjoy its clients with new highlights again and again. The company belongs to one of the leading car wrapping specialists in Europe setting constantly new trends and standards in fields of car styling by using very advanced wrapping techniques.
The objective to be able to give the client not only foil wrapping, but also a whole package, consisting of rims, chassis and foil, CAM SHAFT pursuits since a long time already, offering to its clients this all around service from a single source. Thus, they offer not only the chosen rim and chassis program, but meanwhile still another kind of service: Power increasing by software optimizing. In these fields, the decision was made consciously in favor of PP-Performance as the leading tuning expert of the Emirates. All kind of software optimizing in all PP-Performance bases is being made by Jimmy Pelka, known by tv. With this exclusive tuning source for software optimizing the focus on this swamped by "chip tuners" market was put consciously on transparency, in the sense: Quality instead of quantity!
After one year of testing and because of the steadily increasing demand, CAM SHAFT is now registered as PP-Performance base distributor for the NRW area. For these aims, there has been taken additional staff and opened another workshop for car tuning and power enhancement, including the newly acquired MAHA LPS3000 all-wheel performance test station, as PP Performance uses itself all over the world.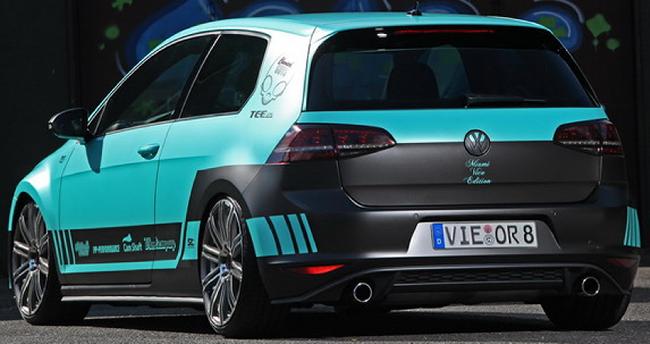 In the present case, the Kempen team has chosen the actual VW Golf group model named Golf VII GTI Performance. Besides the exclusive mint mat metallic wrapping and the black mat metallic passages on both sides and on tail, CAM SHAFT underlines conscientiously the edged line style of the recent Golf GTI.
Actually, CAM SHAFT / PP-Performance NRW offer a performance stage for Golf GTI Performance. The team is working already on further power improvements and higher performance stages – forthcoming available. The power improvement of the VW Golf GTI Performance by PP-Performance stage 1 from 230 (serial) HP up to about 280 HP will cost 799.- €
Furthermore, a ST-Suspensions XTA-chassis together with H&R stabilizer kit will warrant for driving dynamics par excellence. The nearly custom-made for the GTI wheel-tire-combination – consisting of AS3 rims in gun metal with polished front from TEC by ASA in 8,5 x 19 in. with 225/35-19 tires – is housed under enlarged by 3,5 cm GFK wings of Muecke Carbon and Kunststofftechnik.
Advertisement