Our fan has sent us this photo of his beautiful Volkswagen Golf VI GTI wrapped by Wrappingteam in sunflower matte metallic wrap. This bad boy with nice color and tinted windows look very tempting! The BBS wheels are also very beautiful!
Our comment: Thumbs up for the sunflower matte metallic color!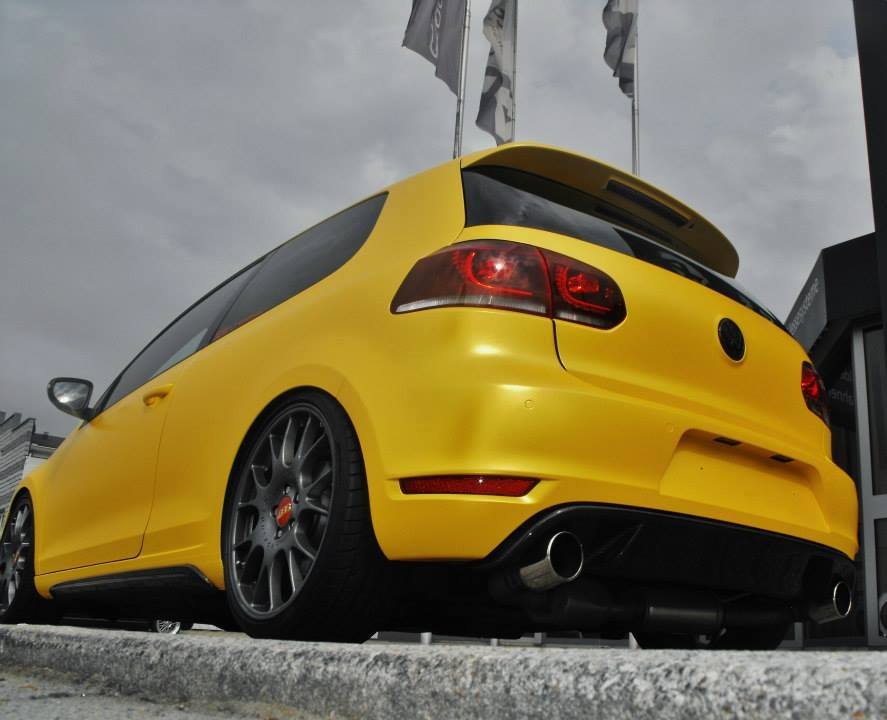 Rate and comment this image !

* Ratings refreshed every 24 hours!