Our fan Alex Norton has sent us this photo of his red Volkswagen Golf Mk 4. It has tinted back windows and nice silver wheels. Tell us what do you think about his car and what would you change on it? What color you prefer? Leave your comments below.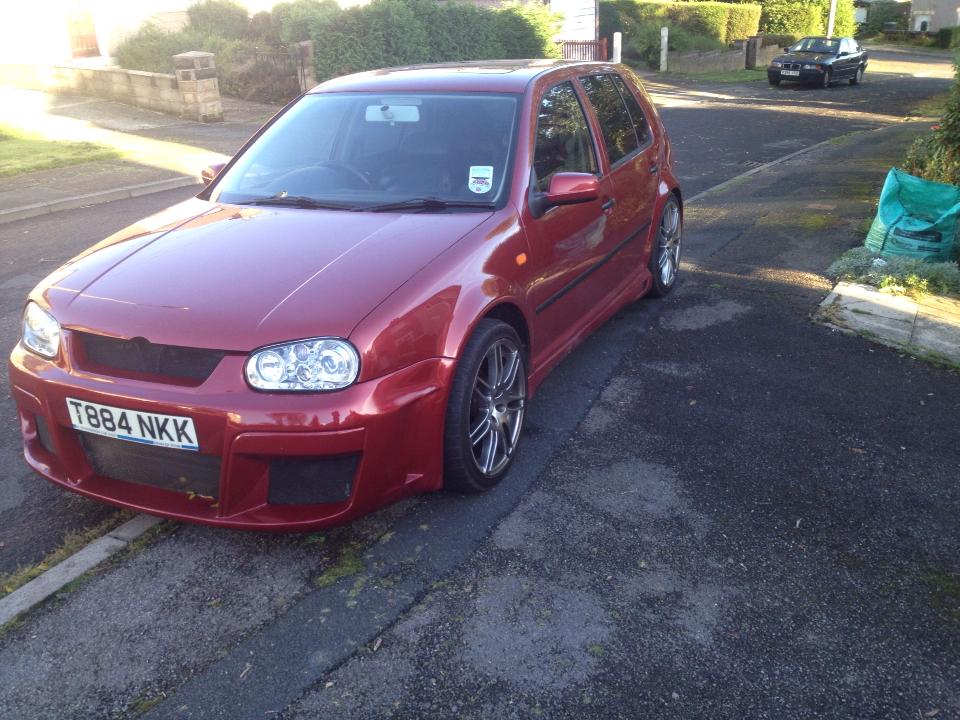 Rate and comment this image !

* Ratings refreshed every 24 hours!