Advertisement
RevoZport has created a visual and performance package for the seventh-gen Volkswagen Golf GTI. It starts out with a rather subtle aero kit encompassing a double decked front splitter, carbon fiber hood with two vents and redesigned side skirts. It also comes with a GT roof spoiler and a rear diffuser together with an underspolier and red carbon accents.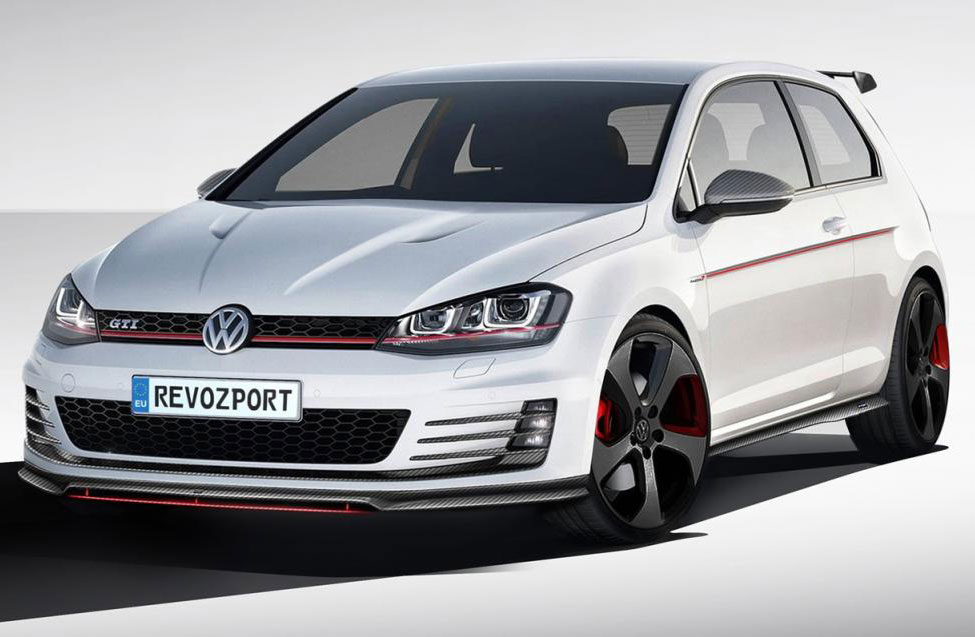 There are some changes under the hood where the turbocharged 4-cylinder, 2.0-liter engine has received an ECU remap, a new induction system and a titanium exhaust setup which weighs 10 kg (22 lbs), making it more than 50 percent lighter than the stock stainless steel one. As a result of these upgrades, output was increased from the series 230 HP (169 kW) to more than 290 HP (213 kW).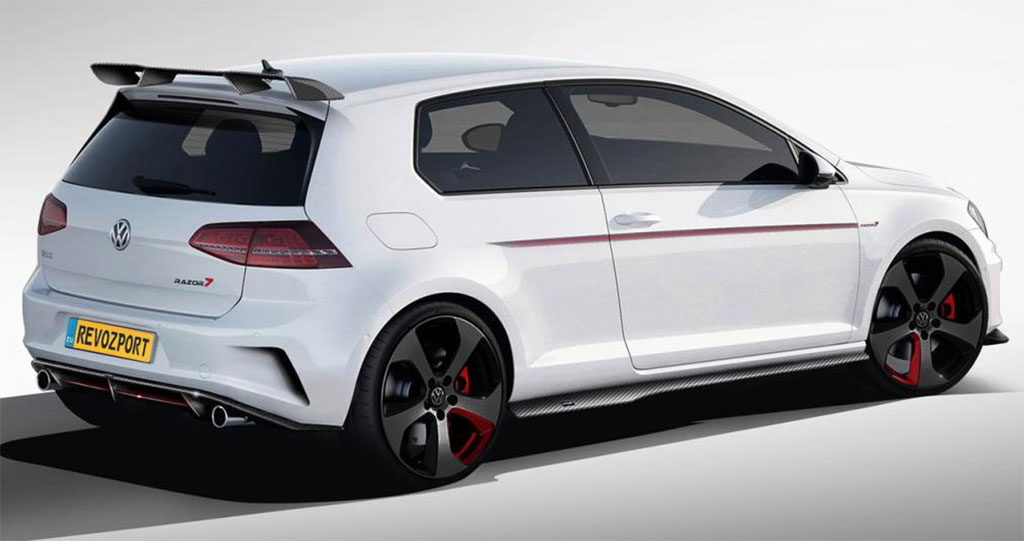 The aerodynamic kit is already available on order while the power boost will go on sale in January. Pricing details will soon be disclosed on the tuner's website.
Source: RevoZport
Advertisement