Advertisement
As of now, the new Golf Variant is ordered with all-wheel drive 4MOTION. With two powerful and equally economical engines and a towing capacity of up to 2,000 kg of the Golf Variant 4Motion is the perfect vehicle for high standards. The Golf Variant 1.6 TDI 4MOTION comes with 77 kW / 105 hp and maximum torque of 250 Nm – powerfully works (from 1500 to 2750 1/min).
Here, the practical storage space specialist consumes only 4.5 liters of fuel per 100 kilometers and thus 18 percent less than its predecessor. For customers who want even more power, there is now the all-wheel drive for the first time in the Golf Estate in conjunction with the 2.0 TDI with 110 kW / 150 hp. This engine is the Golf Variant 2.0 TDI 4MOTION on strong 320 Nm (1750-3000 1/min) and consumes only 4.8 liters of diesel per 100 kilometers. The power transmission between the engine and all-wheel drive is provided by a 6-speed manual transmission for both versions. Equipped with the practical swiveling trailer hitch, pulls the 2.0 TDI 4MOTION loads of up to 2,000 kilograms (at eight and twelve percent slope). The 1.6 TDI 4MOTION moved up to 1,900 kilograms at eight percent slope (1700 kg at 12 percent slope).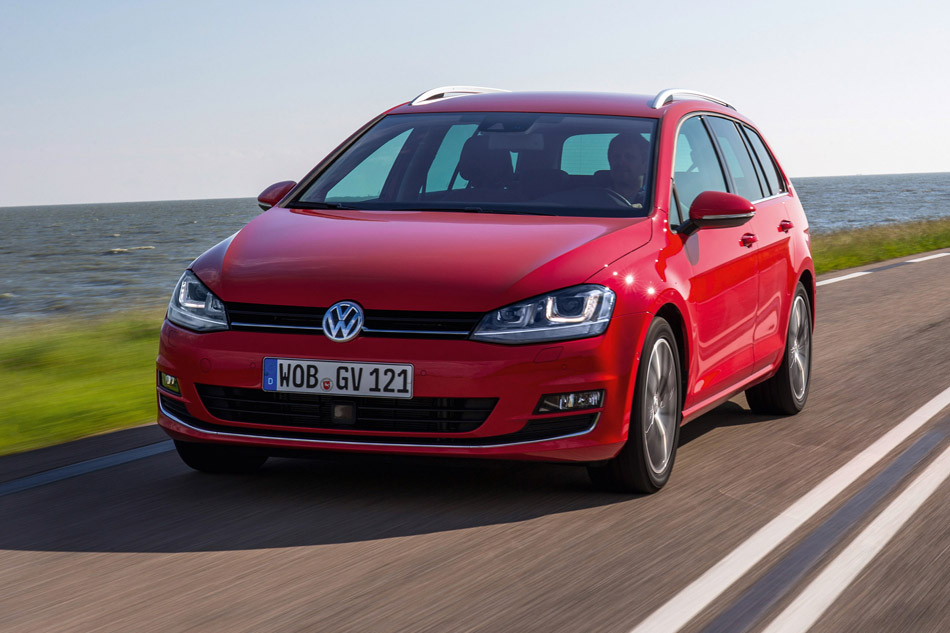 The permanent all-wheel drive of the new Golf Variant is one of the most modern and efficient systems of this kind in the world. Volkswagen is the latest version of the Golf Variant 4Motion all-wheel drive with an advanced fifth-generation Haldex clutch. The intelligently controlled 4MOTION system works without an accumulator and reacts extremely quickly to all kinds of driving conditions. The further perfected the Golf Variant 4Motion system is thus already active before slippage occurs. A loss of traction that can be virtually eliminated. The system utilizes a dependent of the particular driving condition feedforward.
At low load or thrust of the propulsion is primarily on the front axle. This basic setup saves fuel. The rear axle is switched on continuously but in a split second when needed. This is done via the electro-hydraulic Haldex clutch oil pump operated. The Golf Variant 1.6 TDI 4MOTION is available as a trend line from 24,400 euros. The Golf Estate 4Motion Comfortline 2.0 TDI starts at 29,075 euros.
Source: Volkswagen
Advertisement