Advertisement
VW injected some much needed life into the Mk4 Golf with the R32; here's how you can make it even better…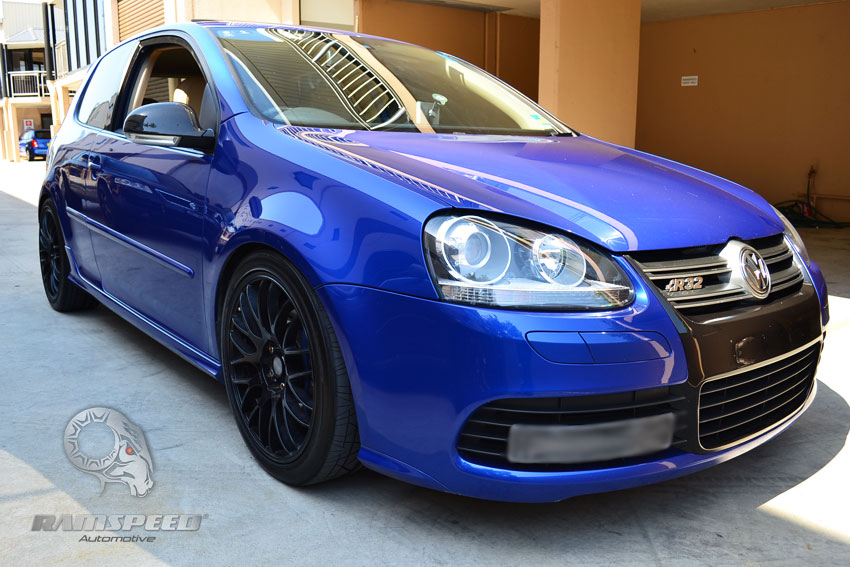 1. SUSPENSION
R32s sit lower than a Mk4 GTI, but they can still benefit from uprated suspension. Fully adjustable coilovers from the likes of KW Automotive will mean you can fine tune them to your preferred settings on road, but also firm them up on track. Uprated anti-roll bars are a wise move and we'd highly recommend getting the geometry properly set up to make the most of the suspension components.
2. ENGINE
The silky-smooth 3.2ltr V6 is a great sounding engine, which also kicks out a healthy 237bhp. The usual performance exhaust and induction upgrade, together with a remap can help take power to around 250bhp. You'll get more still with a decat pipe, although you'll need to swap it come MoT time. For the ultimate though, you'll need forced induction. Superchargers are popular, but for our money, we'd go for a turbo kit, which can take power to over 500bhp. Just bear in mind you'll need very deep pockets!
3. BRAKES
The R32 brakes do a good job of stopping the 1480kg Golf, but if you're going to give it some stick on track, harder compound pads are a good idea. They'll stand up to abuse far better, although be prepared for some noise! Add DOT 5.1 fluid and some braided lines for maximum performance under pressure. The next step would be some beefier uprated calipers from the likes of Tarox, or AP Racing. If you fancy going more OEM, then Audi RS4 and Porsche Cayenne brakes have also been adapted to fit, if you're feeling flush!
4.TRANSMISSON
VW's 4Motion 4WD system means there's no problem getting the power down; ideal if you're tuning the engine. If you want to reduce the FWD bias of the system, a Haldex Controller will allow you to send drive more to the rear, or evenly to all four wheels depending on preferences. The six-speed manual is a solid unit, but we'd suggest a quickshift to reduce the longish throw of the lever.
5. WHEELS AND TYRES
For wheels you can go as large as 19s, but we'd stick with factory- spec'd 18s to keep the handling tight and unsprung weight to a minimum. Most multi-spoke designs will suit the R32, and there are plenty of classy designs to choose from in the Golf's 5×100 fitment. As with everything go for the best quality you can afford and fit decent quality performance rubber. If you're looking to use it on track it makes sense to fit some track rubber on the original rims to preserve your road tyres.
Source: fastcar.co.uk
Advertisement