Advertisement
The hot hatch segment is probably the most effervescent area on the go-fast side of the industry and when a tuner adds its magic to one of these compacts, you should expect the performance to jump deep into sportscar territory. Case in point with ABT's latest take on the Volkswagen Golf R.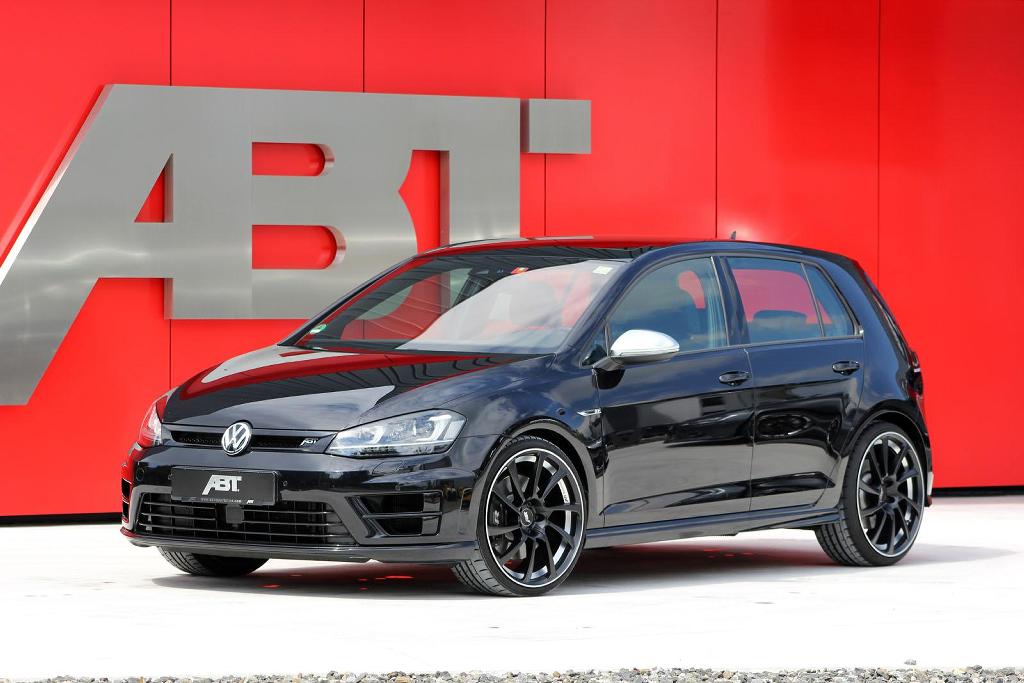 Last time the German tuner played with the mad Golf, the result was a 370 hp Volkswagen. Now ABT has upped the ante to 400 horses. In order to achieve this, they introduced a sports catalytic converter. This completes the ABT exhaust system and, together with a new ECU map, allows the Golf R's two-liter turbo to deliver 400 hp to all four wheels.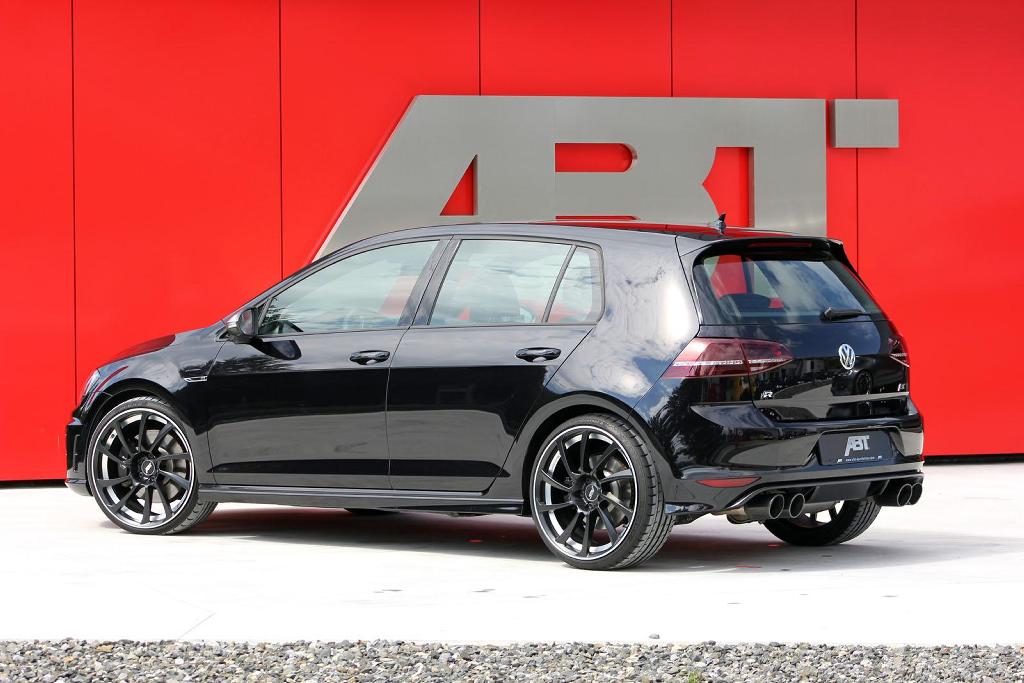 ABT hasn't talked about the performance details, but the tuner did let it slip that its Golf R can top 300 km/h (186 mph). And while the standard all-wheel drive allows that power to be kept in check, ABT has also redefined the connection to the road.
Tus, the Golf features a height-adjustable suspension, which can bring the car closer to the road (front axle, between 10 and 40 mm; rear axle, between 20 and 45 mm). The uber-hot hatchback can ride on ABT wheels that come in either 19- or 20-inch size.
When it comes to the cabin, the ABT treatment is tastefully restrained, with the tuner gifting the car with floor mats and door entry sills.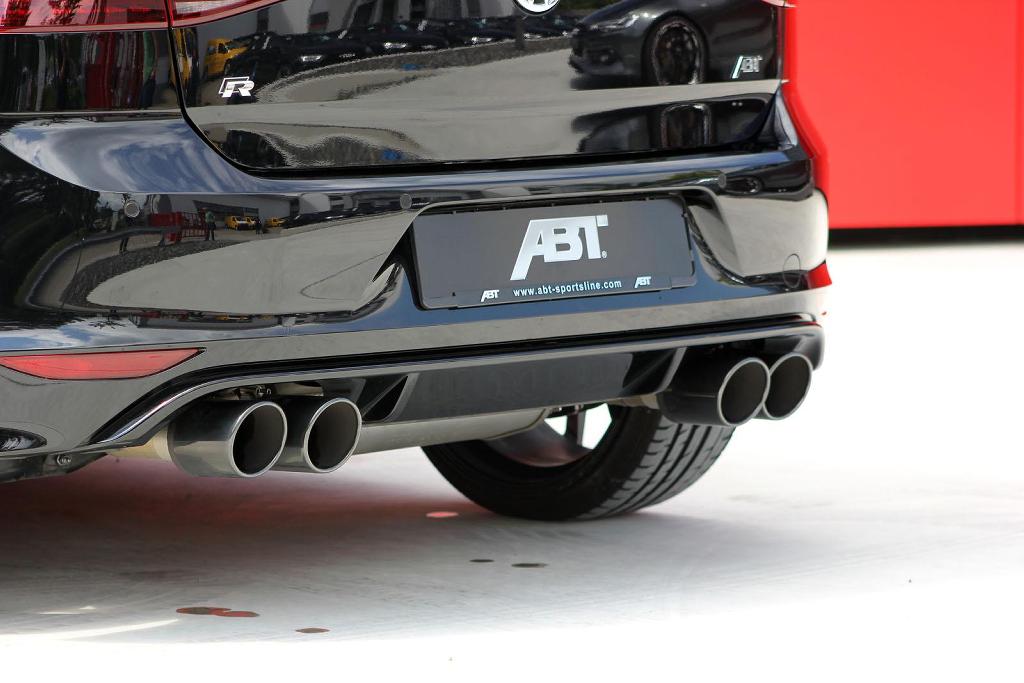 ABT has also gifted the car with a set of exterior enhancements. Given the extra 100 hp of the Golf R and the discreet nature of the parts, installing them sounds a bit like trolling the other drivers, as they still won't suspect what is about to hit them. The list includes a front grille, headlight covers, mirror covers, side skirts and a tailgate add-on element.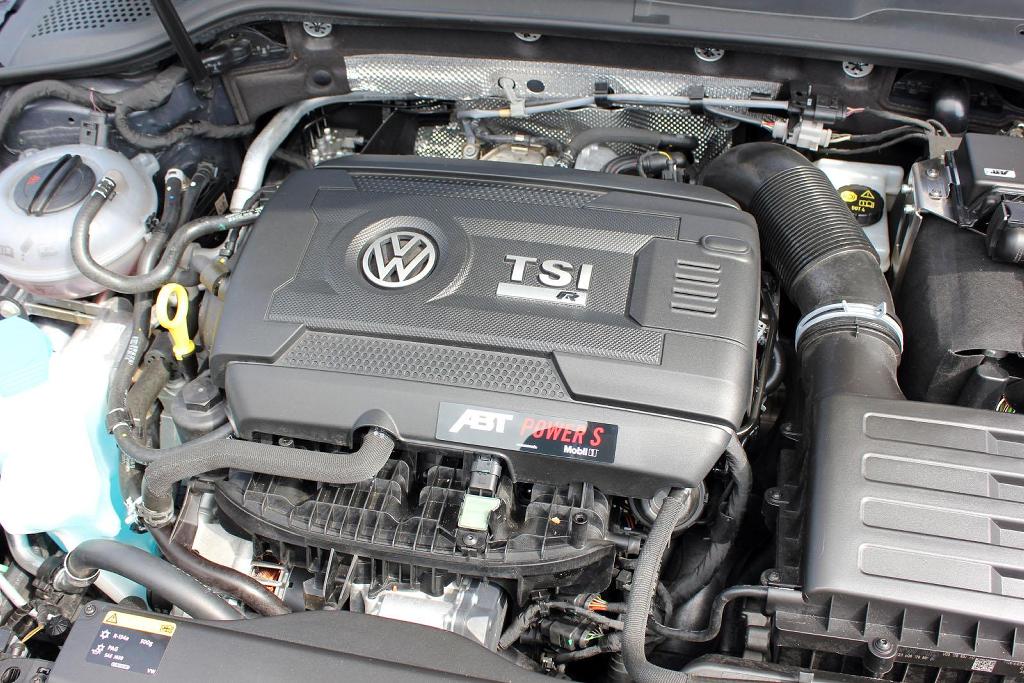 Perhaps the quadruple exhaust tips, whose size could be compared to that of a… golf hole, are a better indication of the ABT Golf R's performance. After all, golf is one of the fastest ball sports, isn't it?
Source: autoevolution.com
Advertisement