Advertisement
Until the Golf R 400 gets made, this hot hatch will have to suffice.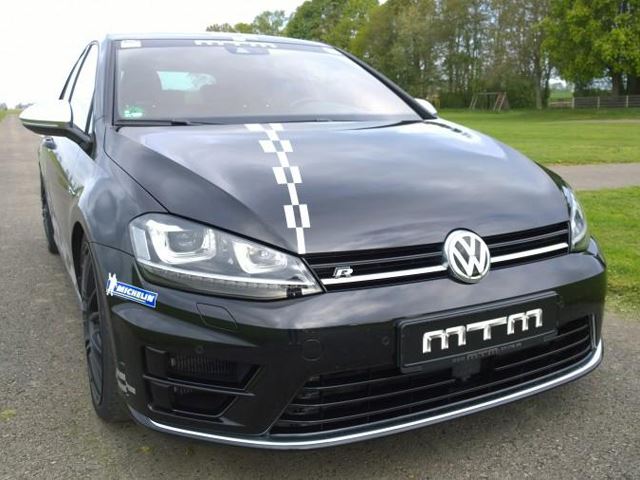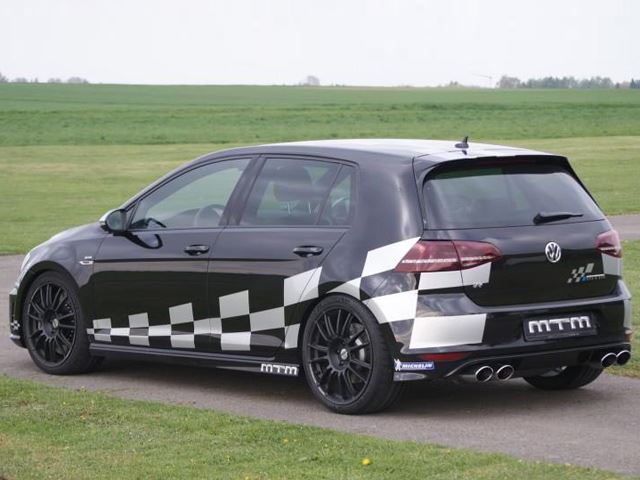 The awesome Golf R 400 Concept that bowed in Beijing is still a while off making production. In the meantime, those looking for a tasty hot-hatch should check out German tuner MTM's latest creation based on the latest VW Golf R. The tuner has managed to squeeze out an additional 60 hp and 51 lb-ft of torque from the 2.0-liter turbo-four unit, with output standing at 360 hp and 332 lb-ft of torque.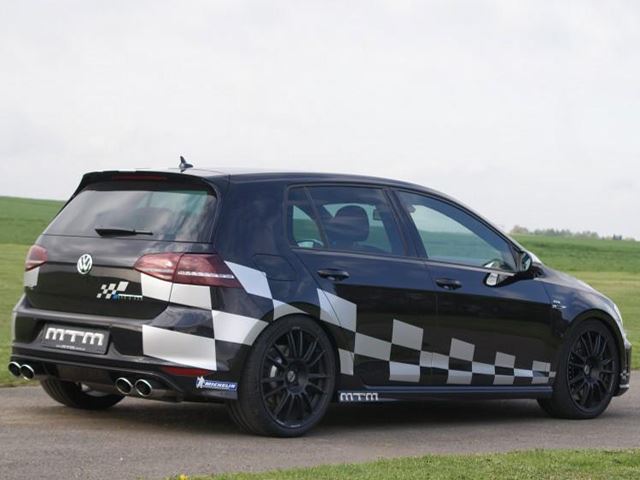 That was achieved by installing an M-Cantronic module (priced at 2,055 Euros) that helps the Golf R to sprint from 0-62 mph in 4.2 seconds, shaving 0.7 seconds off the stock car's time. MTM also offers 19-inch alloys and a set of eight-piston front brake calipers, which will set buyers back an additional 5,115 Euros. The whole package, including the price of the car, comes in at 54,875 Euros.
Source: carbuzz.com
Advertisement