Advertisement
Potent hot hatch receives some new body parts and a boost in power.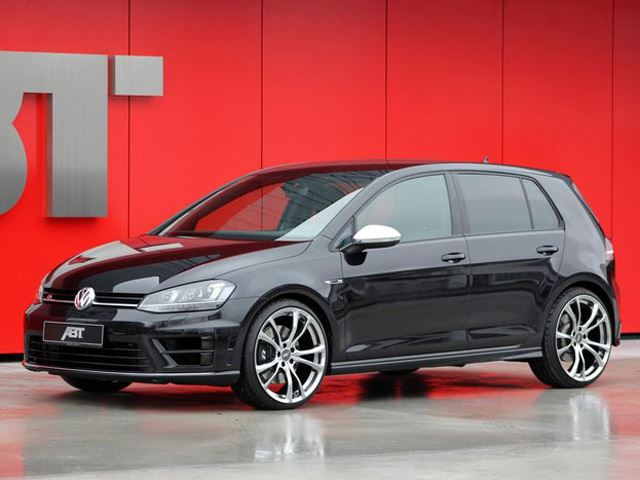 ABT Sportsline has unveiled a tuning program for the top-of-the-range VW Golf R. Modest styling upgrades include a front lip spoiler, revised grille, headlight covers, extended side skirts, a rear wing, sporty diffuser, mirror caps and ER-C alloys.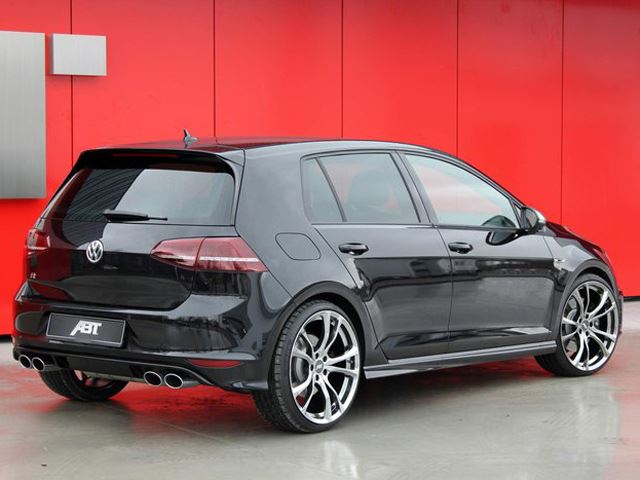 The 2.0-liter turbo-four was then fitted with a "specially developed control unit" that ups the hot-hatch's output by 70 hp and 59 lb-ft of torque to 370 hp and 339 lb-ft. That extra juice helps the Golf R sprint from 0-62 mph in 4.5 seconds (down from 5.1 sec) and hit a top speed of 164 mph (up from 155 mph).
Source: carbuzz.com
Advertisement