This is one outstanding back of the car image! We've got this great picture from our fan Sändu Staub and we simly love his black VW Mk4 GTI! Tell us what is your opinion, do you like it as well?
Our comment: Amazing exhaust system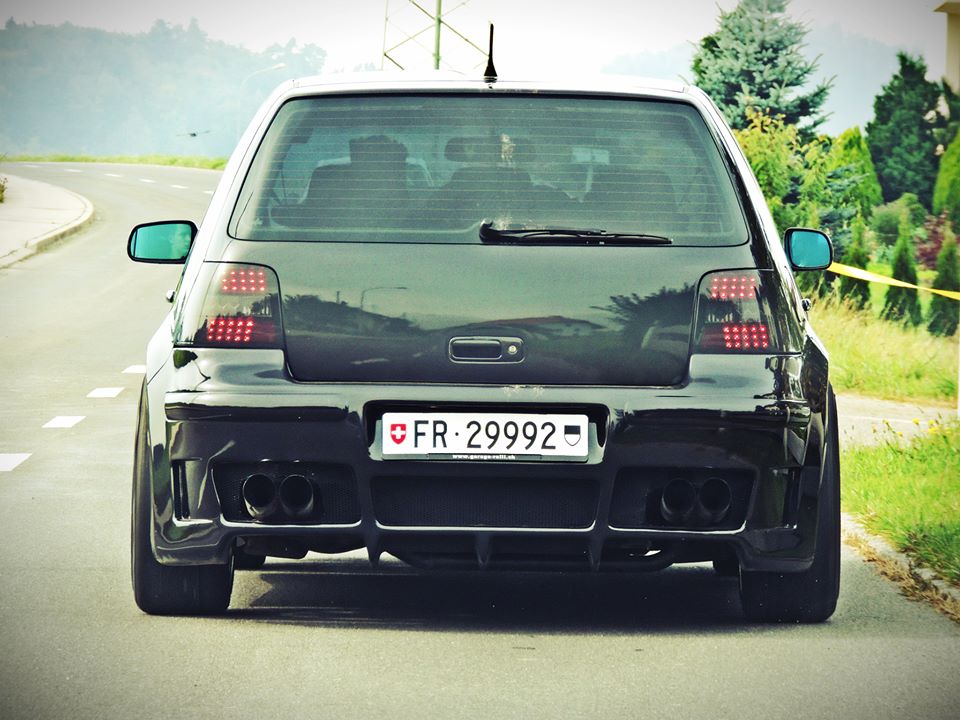 Rate and comment this image !

* Ratings refreshed every 24 hours!