Our fan Alex has sent us this amazing photo of his colorful Volkswagen Golf MK4. Tell us do you like this green-grey-black color scheme and tell us is this car attractive or unattractive to you? Leave your comments below.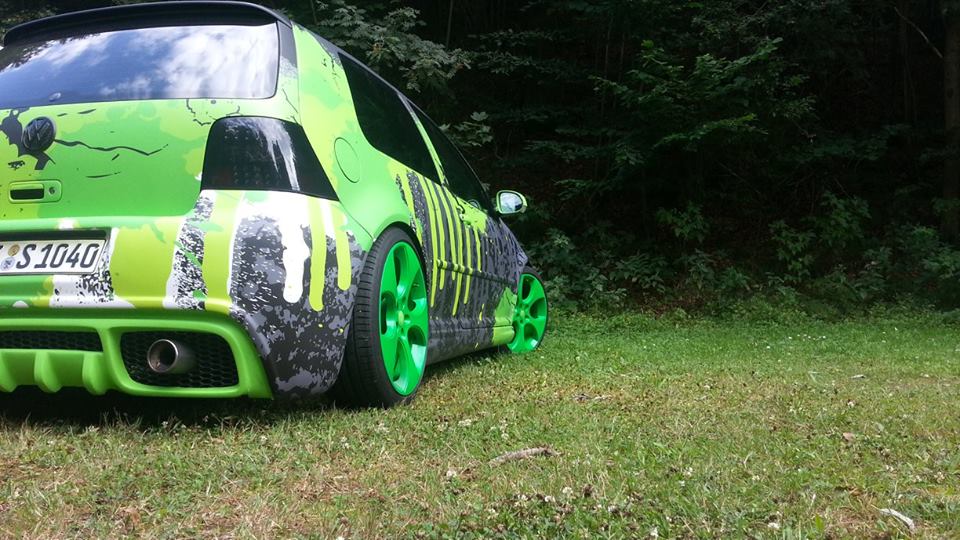 Rate and comment this image !

* Ratings refreshed every 24 hours!